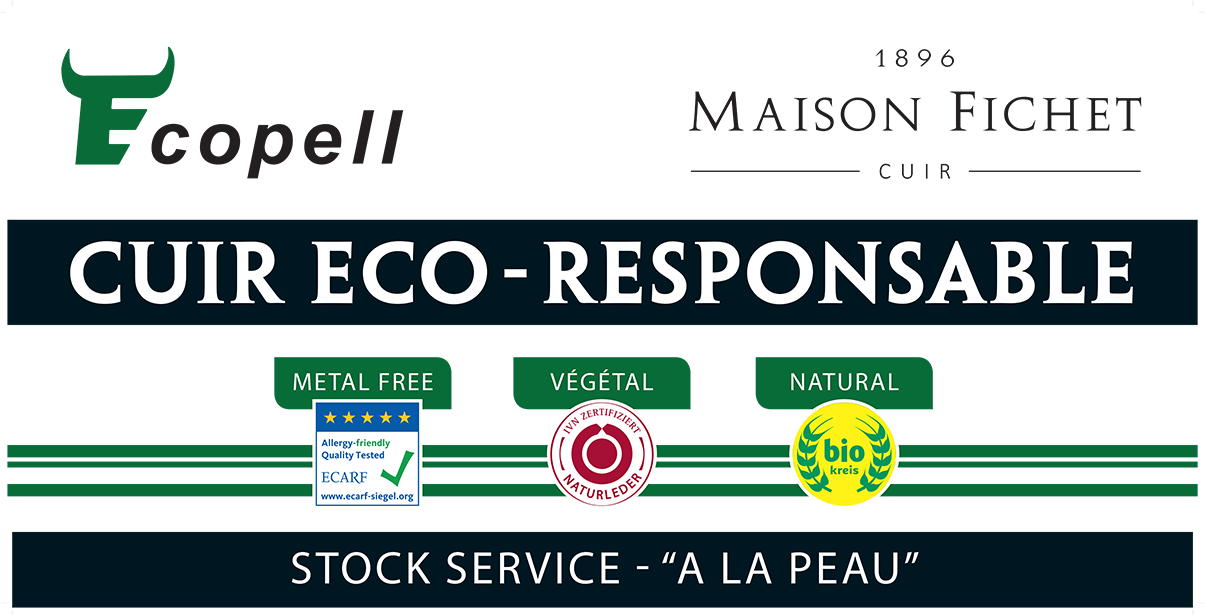 Certified 1st natural leather in the world
Certified anti-allergic leather
100% vegetable tanning Ecological tanning
Reduction of energy consumption
during production
 Each step of the production process, from the breeding of the animals to the finishing of the skins, is carried out with the aim of reducing energy expenditure, eliminating all harmful products (heavy metals, allergenic products...) in order to obtain the most natural skins possible.
 Ecopell leathers can be used for leather goods, footwear and especially baby booties. For furniture, saddlery, orthopedics...
They are a great opportunity to create a dedicated collection and to be able to communicate on responsible and natural products, meeting standards, labels and eco-responsible characteristics that are, to date, unique in the leather industry. 
Please note that these products require special care in their use because of their 100% aniline finish and vegetable tanning. 
We are at your service to advise you and answer your questions.
*Any defects and natural marks on Ecopell products are not subject to complaint. These are part of the product, give it its charm and guarantee a 100% natural product and the uniqueness of each skin.
all
Shoe
Upholstery
Leather goods
Belt
Garment